WRITER'S RESIDENCY
AUTOMNE - HIVER 2015
49 NORD 6 EST - FRAC LORRAINE, METZ
Peggy Pierrot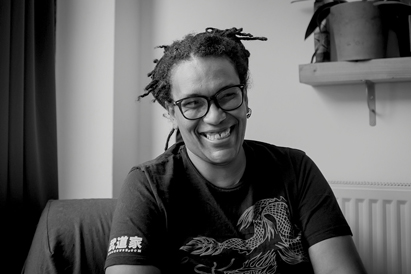 A one-of-a-kind activist, at once journalist, radio host, webmaster, editor … Peggy Pierrot, a Metz native, desires to open the field of writing to everyone.
She wants to make heard the word of those who are "in-visible." She investigates African diasporas in Europe and the Americas, and explores their origins, the myth of return to Africa, as well as their possible future…
She draws a close relation between orality and writing, which can be explored in neighborhood workshops as well as in activities at art schools and colleges. Here's a chance to tell your story, to reinvent yourself!