IN RESIDENCY
AVRIL 2016
49 NORD 6 EST - FRAC LORRAINE, METZ
Florencia Rodriguez Giles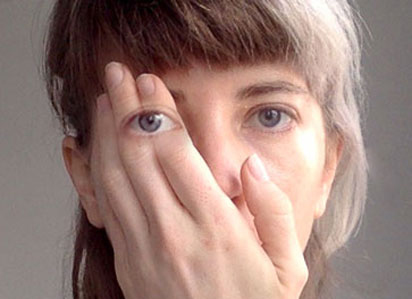 The work of this Argentinian artist born in 1978 cannot be boiled down to anything familiar. A performer, visual artist, choreographer, winner of the Prix Braque in 2015…, she is at home in the plurality of contemporary artistic and therapeutic practices. She uses both Facebook and her own personality in an attempt to create a collective dream at the bedside of children at the end of life. Her commitment is versatile and cross-sectional, at the antipodes of academic approaches.
WORKSHOP 49 NORD 6 EST, METZ
5 SESSIONS / Every Saturday in April / 10:30AM to 1PM
Free admission upon registration (15 places max)
Dreaming and creating a new community
Who would you be if Facebook members knew only your dreams? Try and see… Then move from virtual space to workshops IRL (In Real Life) on body, vocal, and artistic practices. An alternate self is ripe for invention!
WORKSHOPS
APRIL
Drawing on her extensive experience in hospital settings in Buenos Aires, Florencia Rodriguez Giles offers help to palliative care patients to develop an imaginary universe apart from their illness and the hospital…