EXHIBITION
08 MAY - 29 AUG 2010
49 NORD 6 EST - FRAC LORRAINE - METZ (57)
Within the shadow of a doubt
New !
During August, the Frac stays open on Tuesdays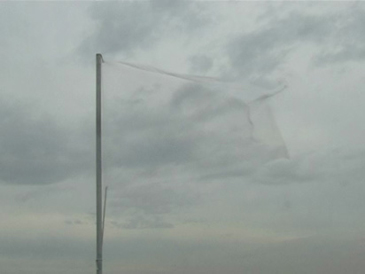 The collection of FRAC Lorraine, or how to transmit the obscure object of desire: this is the intention which governs the first, unique selection of acquisitions made over the past fifteen years by the Fonds régional d'art contemporain in Lorraine. Bearing witness to a militant engagement with forms seldom shown in public, the FRAC Lorraine collection frequently underscores the feminine. At the same time, a challenge to the politics of acquisition constitutes the frame of reference for purchasing particular pieces. By presenting the acquisitions of formal and performative works, this collection tries to claim the little room that remains in public space for ephemeral practices, and thus to privilege works whose strength lies in suggesting rather than showing.
The works presented in the austere medieval building nicknamed 49 Nord 6 Est present themselves as a journey across imaginary
spheres that divide the world into material and immaterial, into reality and its fictional representation. Conceived as a manifesto for the impossibility of giving thought material form in a finite object, this project aims at questioning the very limits of the institution and its "users" from both physical and symbolic points of view.
Like the invisible and odorless intervention of painting enhanced with ginger and orange blossom, acting like a placebo (the work of Décosterd & Rahm), these works will reveal their phantasmagoric and transgressive potential.
Share