EXHIBITION
18 SEP - 19 DEC 2010
49 NORD 6 EST - FRAC LORRAINE - METZ (57)
Flying down to Earth / S'envoler les pieds sur terre
Project winner of the Marco / Frac Lorraine award for young curators 2009
Curator: Inti Guerrero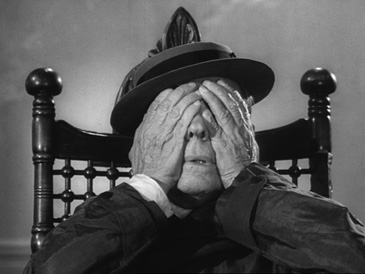 CURATOR'S STATEMENT
« Featuring a broad range of international artists and film directors, the exhibition investigates the complex connections between societies and religiosity in relation to institutions, politics, popular culture and collective memory. It asks provocative questions about the ways that belief systems render our psychology, social hierarchies, idiosyncrasies and imaginaries.
The point of departure of the show is a series of aerial photographs of the Nazca lines in Peru taken by Marilyn Bridges in the late 1970's, which is part of the FRAC Lorraine collection. Bridges' dramatic compositions, taken "from up there," invert the traditional gaze of the earth upward to the heavens that these sacred marks invoked in the past, desacralizing the "above" and exposing the void beneath the clouds. Through different media and a wide range of historical, cultural and political references, the works in Flying down to Earth explore a few key subjects: ritualistic structures employed to comment on representations
of the social body (Taller E.P.S. Huayco, Mona Vătămanu & Florin Tudor, and Alexandre Vogler); disenchantment and rebellion in the individual's psyche towards religious dogmas (Flávio de Carvalho, Ossama Mohammed and Valérie Mréjen); acts of iconoclasm and iconophily that confront the omniscient presence of power both political and divine (Samuel Beckett, Cristina Lucas and José Alejandro Restrepo). Without fetishizing "the esoteric" or "the occult", this exhibition attempts to start from art in order to understand how our identities are marked by the rituals of affiliation to or emancipation from the sacred. It seeks to capture that precise crucial moment that marks a perceived epiphany or an irreparable disenchantment, as well as the social background of such individual experiences.
The exhibition's installment at MARCO responded to the museum's specific setting – a former panoptic prison – by emphasizing the idea of a divine gaze that pervades our everyday lives. The installation at the FRAC Lorraine builds on this theme of surveillance by integrating a permanent work in the place, Forever by artist Dora García, which allows both the artist and the on-line public to continuously observe the interior of the exhibition space. »
Inti Guerrero
..................................................
Inti Guerrero is an art critic and curator (1983, Bogota, Colombia) and based in Amsterdam (the Netherlands). Former curator-in-residence at Fondazione Sandretto Re Rebaudengo in Turin and Capacete Entretenimentos in Rio de Janeiro, Guerrero fulfilled De Appel's Curatorial Programme, previously having studied Art History & Theory at Universidad de Los Andes in Bogota, Colombia and at Universidade de São Paulo in Brazil.
Inti Guerrero has curated (selection):
- A cidade do homem nu, Museu de Arte Moderna de São Paulo, 2010;
- Duet for Cannibals, Royal Tropical Institute, Amsterdam, 2010;
- the traveling survey exhibition Light Years. Cristina Lucas, Centro de Arte 2 de Mayo, Madrid, 2009 – Museo Carrillo Gil, Mexico City, 2010;
- Deceiving the Enemy, Laboratorio Interdisciplinario para las Artes, Bogotá, 2008.
Guerrero has also co-curated: And yet it moves, Fondazione Sandretto Re Rebaudengo, Turin, 2009 and Yo no soy esa, Galería Santa Fe, Bogota, 2005.
He has written for Afterall (London), Ramona (Buenos Aires) and reviews exhibitions for ArtNexus (Bogota-Miami).
…...............................................
Publication
On the occasion of this exhibition, MARCO and FRAC Lorraine have published a cuatrilingual catalogue (Galician-Spanish-French-English) edited by Inti Guerrero which gathers a number of essays by: Lucy Lippard, Cuauhtémoc Medina, Cosmin Costinas, Álvaro Díez Asteteşand Rasha Salti; artist's text by José Alejandro Restrepo as well as the peculiar aesthetic, psychological and social theses by renowned playwright Samuel Beckett and controversial avant-garde artist Flávio de Carvalho.
-
Marco/Frac Lorraine Award for Young Curators 2009
The common interest in supporting new generations of professionals who wish to start out into the world of institutional curatorship has inspired this edition of the Award for Young Curators.
A total of 119 applications (from Europe, the United States and South America) were received by the members of the jury -I. Martínez Antelo, Director of MARCO, B. Josse, Director of Frac Lorraine, K. Muhlen, Director of Casino Luxembourg – Forum d'art contemporain, A. Ledo Arias, Head of Exhibitions at MARCO, and P. de Llano, art critic and curator.
This collaborative project complements the international art critic residency program, "Art Writing Residency," hosted by FRAC Lorraine since 2005.
Find out more about the residency requirements:
Read essays written by recent critics-in-residence: http://collection.fraclorraine.org / Section: Logbooks
Share