ÉVÉNEMENT
FRIDAY 17 AUG 2018, 11H
49 NORD 6 EST - FRAC LORRAINE - METZ (57)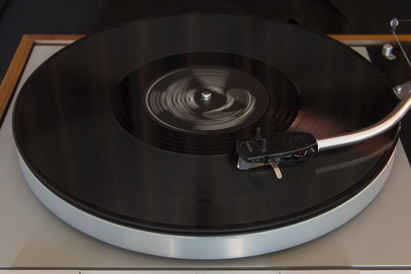 A poetical and musical reconstruction, the video Last Night reactivates the playlist of the last party organized in 1984 by DJ David Mancuso in his New York loft. The notorious parties of this perfectionist, generous music lover began on Valentine's Day in 1970 under the heading "Love Saves the Day."
Relive this legendary party beginning to end! Let yourself be swept away by the 118 tunes and by the hypnotic image of on a vintage Thorens turntable. Through the power of abstraction, Martin Beck takes us on a 13-hour-long acoustic journey in the image of a specific night at a particular moment in the history of a community.
Last Night – excerpt
Martin Beck: Last Night (extrait / excerpt), 2017 from The Kitchen on Vimeo.
Share