EXHIBITION
01 MAR - 02 JUN 2019
49 NORD 6 EST - FRAC LORRAINE - METZ (57)
Opening: February 28, 7pm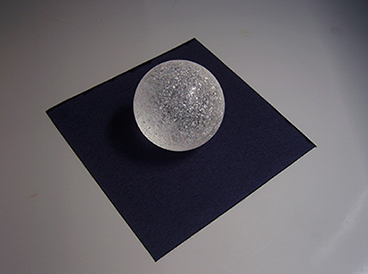 Featuring works from the 49 Nord 6 Est collection by Nina Beier & Marie Lund, Geta Brătescu, stanley brouwn, Willie Cole, Winfred Evers, Andrea Fraser, Marie-Ange Guilleminot, Sister Corita Kent, Silvia Kolbowski, Tanja Koljonen, Claire Pentecost, Lotty Rosenfeld, Hito Steyerl, Ian Wilson
Exhibited in libraries, schools, or private residencies, as well as in art centers, museums, and at biennales, the works in the 49 Nord 6 Est collection each have their own journey. Each new presentation is an occasion to provide an insight into a different facet of the artwork.
This exhibition reveals the circulation of a selection of works from the 49 Nord 6 Est collection, retracing their trajectories and displaying a plurality of approaches. Some of the photographs, silkscreens, videos, sculptures, and installations showcased here are emblematic and have been exhibited around the world; others, more discreet, have been displayed less frequently. Certain works bear the traces of a journey (Beier & Lund) or trigger an active circulation (Cole). Others examine the conditions under which bodies occupy space within the private (Brătescu, Guilleminot) or the public realm (brouwn, Fraser, Rosenfeld), thus searching zones of freedom in the face of political, institutional, or administrative restrictions. Few artists foreground the distance between an artwork and the memory it left behind (Kolbowski), or between the image and its description (Koljonen). Sometimes, the image itself is termed "a travelling image", as Hito Steyerl says while describing the portrait of Andrea Wolf, her childhood friend, which no longer merely represents a person, but has become an emblem of the Kurdish resistance.
From Athens to Forbach and Neufchâteau, to San Francisco, the works in this collection have confronted a wide range of sensibilities over the past 30 years. Their display introduces historical events that reveal their production context as well as features short texts written for the occasion of other exhibitions. These multiple readings were written in German, English, Arabic, Greek, French, Japanese, or Romanian. Incomprehensible to some, the texts will be crystal clear to others. Just like them, artworks elicit various connections with the visitors and give rise to changing readings, which, in turn, get woven into the fabric of their histories.
Share