CONCERT & WORKSHOP
16 JAN - 17 JAN 2020
49 NORD 6 EST - FRAC LORRAINE - METZ (57)
Thu Jan 16 | Concert – Les Trinitaires
-
Fri Jan 17 | Workshop – 49 Nord 6 Est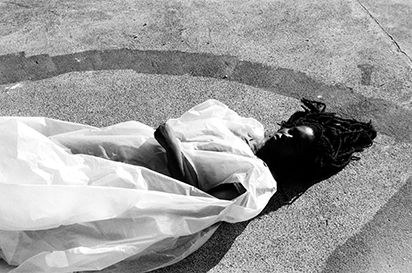 concert
Thu Jan 26— 8pm
Moor Mother
musician, poet, one of the founders of Black Quantum Futurism (Philadelphia, PA)
>> LES TRINITAIRES, ticketed event
Cosmic jazz, hip-hop, hardcore punk, and spoken word: take a plunge into this musical black hole which spews out sonorous darkness in an outpouring of sound and fury.
workshop
Fri Jan 17 – Evening event, TBA / Free admission
Anthropology of consciousness
Moor Mother
>> FRAC LORRAINE. Gratuit, sur réservation
Drawing on Afrofuturism, science fiction, African rituals, and quantum physics, Moor Mother invites you to an unsettling journey through time. Calling on memory, imagination, language, or crystals, she will take you on an exploration of personal stories in order to create possible futures.
Places are limited, to reserve contact us at
03 87 74 20 02 or

Share