ÉVÉNEMENT
13 MAR - 06 APR 2020
49 NORD 6 EST - FRAC LORRAINE - METZ (57)
#covid-19 | Fermeture exceptionnelle
Due to sanitary measures related to COVID-19, 49 Nord 6 Est – Frac Lorraine will keep its doors and exhibitions closed until April 6th included. Events, workshops and visits have been cancelled and we will keep you informed about their potential postponement.
We will of course keep you informed about the evolution of the situation.
Take care <3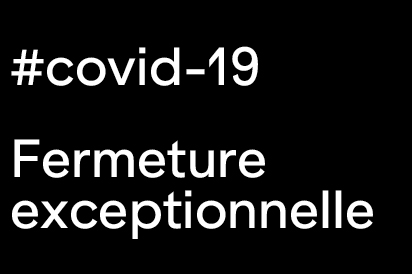 En raison des mesures sanitaires liées au COVID-19, le 49 Nord 6 Est – Frac Lorraine gardera ses portes et expositions fermées jusqu'au 6 Avril inclus. Ses événements, ateliers et visites sont annulés et leur potentiel report en cours d'organisation.
Nous vous tiendrons bien évidemment au courant de l'évolution de la situation au fil des jours.
Take care <3
Share