SEMINAR
MONDAY 19 OCT 2015, 14H
UNIVERSITE DE LORRAINE, METZ
Feminist art, feminisms in art
With Frieda Ekotto, Pascale Obolo, Peggy Pierrot
Moderator: Vanina Géré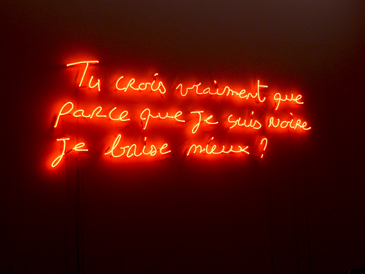 What is the place of art in Afrofeminisms, or black feminisms, and vice versa?
A meditation at the intersection of artistic practices and activist philosophy drawing on social, cultural, and political plurality.
The roundtable will be followed at 6PM by a screening of Calypso Rose: Lioness of the Jungle by P. Obolo.
Share