KEEP YOUR HAIR ON!
SATURDAY 21 NOV 2015, 11H
49 NORD 6 EST - FRAC LORRAINE - METZ (57)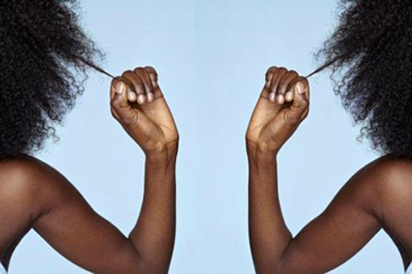 Program
11AM to 3PM / Workshop by appointment
Afro-chic, trendy chicks
With Miss Ebony beauty center
Afros, cornrows, Bantu knots, chignon buns, twists… African hairstyles are an art and they shape identities. Guaranteed capillary experience!
3:30PM / Meeting
Silky temptation
Eliane Eock Laïfa, anthropologist
While frizzy hair is back in vogue, there was a time when it was synonymous with disgrace, imperfection, or lack of refinement. What are the identity, social, and cultural issues tangled up with black women's hair? How do today's happy nappy hairstyles differ from yesterday's afros? The meeting will be followed by a hairstyle show.
Share