CONCERT
WEDNESDAY 05 MAY 2010, 18H
ÉGLISE DES TRINITAIRES - METZ (57)
Music: Tom Johnson
Performer: Pierre Berthet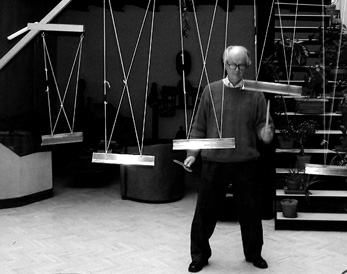 Since the time of Galileo, we know that the square of the period varies directly with the length of the pendulum. If we then take five resonant metal bars, suspend them using carefully measured strings, and strike them
as they swing back, we obtain a very precise polyrhythm which can be seen as much as it can be heard.
Part of the Oulipo Festival, organized by the Université Paul Verlaine – Metz, May 4–7.
Share