MANUFACTORIES OF CARING SPACE-TIME
03 MAR - 04 MAR 2017
49 NORD 6 EST - FRAC LORRAINE - METZ (57)
Manufactories of Caring Space-Time - Séminaire International
MSK – Museum voor Schone Kunsten, Gand (BE)
Fundació Antoni Tàpies, Barcelone (ES)
49 Nord 6 Est – Frac Lorraine, Metz (FR)
-
With the support of Creative Europe – Programme of the European Union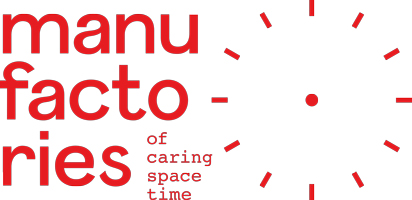 Knowing how to do, knowing how to live… or how to successfully pass on and disseminate new creative approaches in a collective setting: this, in a nutshell, is the basis for reflection adopted in the development of a joint project by three European institutions which consider "thinking art differently" to be essential.
With European support as part of the "Creative Europe" program (2015–2017), the three partner institutions—namely, 49 Nord 6 Est – Frac Lorraine in Metz (FR), the Museum voor Schone Kunsten in Ghent (BE) and the Fundació Antoni Tàpies in Barcelona (ES) — have created "Manufactories of Caring Space Time" in view of joining forces to re-think modern society, its modes of production, and human relationships.
They have worked together with artists art collectives in order to develop projects with the local communities : Micromuseum with Gorod Ustinov, The Minor Gesture with Selma & Sofiane Ouissi and Objections with Blanca Callen & Soledad Gutiérrez. The experiences of living together have generated guidelines and working methods which are ferried across borders in an effort to spread these practices transnationally. Favorable conditions have been created to allow art to emerge outside the traditional circuits and to foster a collaborative think-tank.
Two years after the launch of the project, it is time to revisit these experiences and put them into perspective!
Attended by all the partners, an international seminar will discuss the issues of participatory artistic practices and the relationships with the public forged through these practices. To approach these questions from an interdisciplinary point of view, guest speakers will be asked to contribute to the debate by sharing their own experiences. We will also talk about the ways in which the project "Manufactories of Caring Space Time" resonates with other disciplines. Last but not least, we will hear the testimonies of those who have engaged with the project—artists, participants…—and learn about the impact it had in every region.
English-speaking public is welcome to attend the seminar on Friday 3rd March !
Simultaneous interpretation will be provided in English during all day.
International Seminar
FRIDAY, MARCH 03, 9am-5pm, Free admission
Forging connections between participatory artistic practices.
Brief meetings with artists and with partners of the European project: testimonials and sharing of experiences with heads of institutions, curators, anthropologists, scholars, etc… in a relaxed and convivial atmosphere.
Reservation advisable: 0033 3 87 74 20 02 /
Participatory Workshops
SATURDAY, MARCH 04, 10am to 4pm, Free admission
Take part in workshops conducted by 3 art collectives invited to test their protocols, and enjoy the opportunity to experience Manufactories! 3 workshops, 3 sessions, limited number of places, so sign up right now for a full day of attractions, excitement, and above all sharing.
Register at: 0033 3 87 74 20 02 /
-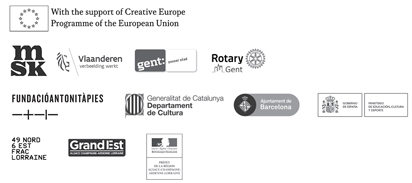 Share