INTERNATIONAL SEMINAR
FRIDAY 03 MAR 2017, 09H
49 NORD 6 EST - FRAC LORRAINE - METZ (57)
Forging connections between participatory artistic practices.
De 9h à 17h, Gratuit
Dans le cadre de Manufactories of Caring Space-Time – Séminaire International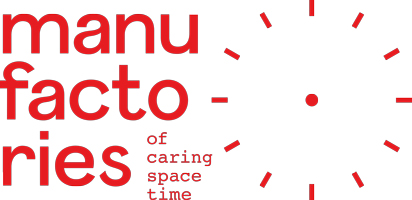 International Seminar – Forging connections between participatory artistic practices.
Brief meetings with artists and with partners of the European project: testimonials and sharing of experiences with heads of institutions, curators, anthropologists, scholars, etc… in a relaxed and convivial atmosphere.
Reservation advisable: 0033 3 87 74 20 02 /
English-speaking public is welcome to attend the seminar on Friday 3rd March !
Simultaneous interpretation will be provided in English during all day.
PROGRAM
9am – Welcome and introduction
Manufactories of Caring Space–Time, European project
Soledad Gutiérrez, independent curator
9:45am – Prelude
Participatory artistic practices: issues & debates
Véronique Goudinoux, Professor of the Humanities and Social Sciences and member of the Centre d'Étude des Arts Contemporains (CEAC) at the Université de Lille
From playful and political actions of the 1960s to collaborative projects carried out today in various contexts, the forms and modalities of cooperation in participatory artistic practices have undergone a major shift. What are the issues raised by these practices? What kind of debates do they generate?
10:30am – Open discussion
An inside look by the project initiators: sharing experiences
Catherine de Zegher, Director of MSK, Ghent
Béatrice Josse, Director of the Magasin des horizons, Grenoble
Laurence Rassel, Director of the École de recherche graphique (erg), Brussels
What actions have been taken to address the shared challenges of the project and the needs of the individual regions? Can we make an initial assessment of these multiple collaborations?
11:30am – Parallel views
Collaborative participation or co-creation, the space of production
Céline Poulin, Director of the CAC in Brétigny
Interpretation of collaborative projects in France has been often reductive and conducted through the prism of cultural policies. There is a lack of assessment tools to evaluate these projects in terms of their aesthetic and political qualities. We will try to take stock of these practices and their relationship with institutions.
12pm – Parallel views
Participatory practices as part of curatorial projects
Marie Bechetoille, Interim director of the Centre d'art contemporain—La Synagogue de Delme
Carrying out participatory projects from the point of view of curating exhibitions. How to integrate these projects into curatorial practice? What are their possible limitations and how do they impact the working relationship with the artists?
2pm – Practical analysis
Using interviews in artistic protocols
Ophélie Naessens, Lecturer in fine arts, Université de Lorraine
What happens when the artist becomes an interviewer? Scientific methods, psychological and artistic strategies, affect, transmission. The artistic protocol pushes the boundaries in many areas!
2:30pm – Feedback
Building a community: utopia or reality?
As workshop participants, disseminators of artistic protocols, and socio-cultural actors, artists pull their community together and question the nature of the relationships forged in the course of the project.
3:45pm – Crossing disciplines
Objects in society/societies
Thierry Bonnot, anthropologist, research coordinator at CNRS
Omnipresent in human societies, objects play a major social and symbolic role, giving rise to various modes of attachment.
4:15pm – Feedback
Forging relationships through objects
Soledad Gutiérrez, independent curator
When artists put on the hat of an anthropologist, what sort of relationships do they establish with objects and with those who weave their histories?
4:45 – Conclusion
-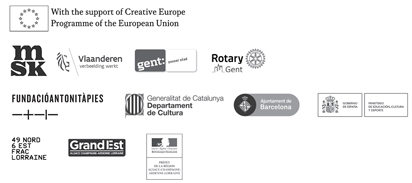 Share