TALK
THURSDAY 14 SEP 2017, 19H
49 NORD 6 EST - FRAC LORRAINE - METZ (57)
7.30pm
Ysé Tran, filmmaker
With witnesses in attendance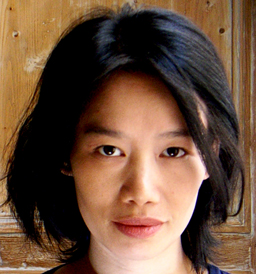 Through words and images, we examine a forgotten story: the long journey of forced laborers from Indochina, starting in 1939, through the textile industry of the Vosges, to the blast furnaces of Moselle.
Ysé Tran directed several fictional short films shown in film festivals in France and abroad. She is a writer and co-editor, and participant in various art installations. 49 Nord 6 Est has supported her latest film, Une histoire oubliée (2017).
TO GO FURTHER
FRI, SEPT 15 / 7:30PM
Mairie de Metz, Free admission
Talk by Pierre Daum,
journalist & historian
SAT, SEPT 16 & SUN, SEPT 17 & SUN, NOV 5 / 3PM
Fort de Queuleu, Free admission
Special visit with a focus on the traces of the Indochines
UNTIL NOV 05
Residency public presentation
49 Nord 6 Est, Free Admission
-
In partnership with the Association du Fort de Queuleu
Extract of 'Une histoire oubliée'
Une histoire oubliée, Les Indochinois en Lorraine après la Seconde Guerre mondiale (extract)
Un film d'Ysé Tran, in collaboration with Pierre Daum.
Une coproduction France Télévisions et Mélisande Films. Avec le soutien de La Région Grand Est, du Centre National du Cinéma et de l'Image Animée, de la Procirep – Société des Producteurs et de l'Angoa et de 49 Nord 6 Est – Frac Lorraine.
Share