INTRODUCTION TO CONTEMPORARY ART
14 OCT - 17 MAR 2011
49 NORD 6 EST - FRAC LORRAINE - METZ (57)
Video and contemporary art
2010–2011 series of 6 seminars in art history
By Roselyne Bouvier, lecturer at the École supérieure d'art de Lorraine in Épinal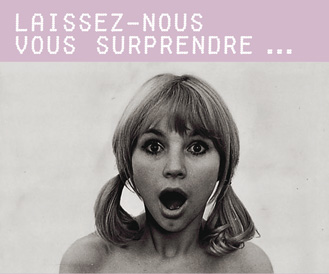 Starting in October, six seminars aiming to sensitize the audience to contemporary art will be offered at the FRAC, one Thursday per month, by Roselyne Bouvier, lecturer at the École d'Art in Épinal.
Since it made its way into contemporary art in the late 1960s, video has occupied a predominant place in art exhibitions and events in the form of screenings and installations. We will focus this series of talks on performative video and politically engaged video. Using works belonging to the FRAC Collection, Roselyne Bouvier paints a panoramic view of video from its historical foundations up to the most recent works. In particular, she stresses this medium's relation to the body, to television, as well as to cinema, and invites us to take the time to watch a video in its entirety, to understand and analyze it.
PROGRAM
THURSDAY, OCTOBER 14, 2010 7PM
Performative video, historical approach
In the context of body art and participatory performances, artists in the early days of video art, would use the camera as an extension of their bodies, playing with their own image and integrating notions of time and space.
THURSDAY, NOVEMBER 18, 2010 7PM
When performance rhymes with endurance
New generations of artists enter the scene, launch themselves into a new reflection on body and gesture, blending quest for the self and reflection on the world.
THURSDAY, DECEMBER 16, 2010 7PM
Face to face with the other
When artists do not become the subjects of their own video, they construct portraits and, face to face with the other, explore the foundations of society.
(Due to inclement weather this course was cancelled and has been rescheduled for April 14.)
THURSDAY, JANUARY 20, 2011 7PM
Engaged video, a historical approach
The first decade of video art belongs to systematic critique of the televisual medium: it bares the way television functions and, in particular, the popular personalities that drive its publicity.
THURSDAY, FEBRUARY 17, 2011 7PM
Power of denunciation
Video art tackles increasingly diverse issues that have acquired a political dimension and thus strives to denounce the failings of the contemporary world.
THURSDAY, MARCH 17, 2011 7.30PM
Exploring the documentary
At the intersection of genres, video artists gather and appropriate images taken from news footage and which are by definition objective. Another way of questioning the state of the world and vision presented by the media, and to awaken our critical gaze.
Share