AWARD FOR YOUNG CURATORS
03 DEC - 20 JAN 2013
49 NORD 6 EST - FRAC LORRAINE - METZ (57)
Winner of the MARCO/Frac Lorraine Award for Young Curators 2012.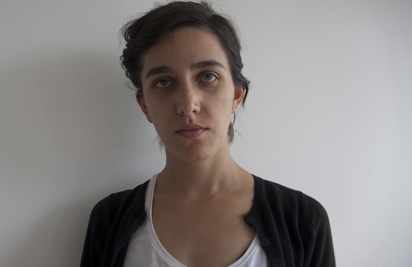 The 49 Nord 6 Est – FRAC Lorraine (Metz, France) and the MARCO – Museum of Contemporary Art Vigo (Spain) are proud to annonce the result of the MARCO/FRAC Lorraine Award for Young Curators 2012.
This award gives participants the opportunity to bring their project it to fruition in the exhibition venues of both institutions. A total of 100 applications (from Europe, South America, the United States and Asia) were received by the members of the jury -Béatrice Josse, Director of the FRAC Lorraine and Iñaki Martínez Antelo, Director of MARCO.
After having thoroughly valued every of the propositions according to their viability and quality, the jury decided that the winner of this edition is:
The Europe that Colonised Europe (working title) by Catalina Lozano
Catalina Lozano (Bogotá, 1979) is a curator and researcher, co-founder of de_sitio a curatorial platform in Mexico City. Her research interests and curatorial practice delve into minor narratives and the revision of dominant historical discourse.
Recently she has curated among others
– The gate towards the invisible must be visible, Casa del Lago, Mexico City (2012);
– ¿Tierra de nadie? at Centro Cultural Montehermoso, Vitoria-Gasteiz (2011)
– and co-curated Everything has a name, or the potential to be named at Gasworks, London (2009).
Between 2008 and 2010 she was responsible for Gasworks Residency Programme in London.
The Europe that Colonised Europe (working title) takes as a departing point the idea that the history of colonialism and that of modernity are inextricably linked. This project explores the origins of European colonialism in its processes of internal colonisation. What was suppressed in the process of becoming modern ? What liberties were taken ? How did Europe shape its modern mythology and how is it being contested today?
Share