EXHIBITION
15 DEC - 22 MAY 2017
LA GRANDE PLACE - MUSÉE DU CRISTAL - SAINT-LOUIS-LÈS-BITCHE (57)
Vernissage le mercredi 14 décembre 2016, à 18 h 30
En partenariat avec la Fondation d'entreprise Hermès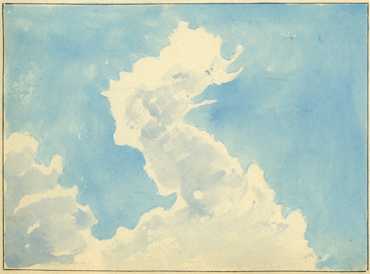 The group exhibition Over the Rainbow at La Grande Place, musée du cristal Saint-Louis, in Saint-Louis-lès-Bitche (Moselle, France) is produced by the Fondation d'entreprise Hermès, as part of its continuing support for temporary exhibitions at the Foundation's own art spaces (in Brussels, Singapore, Seoul and Tokyo) and in partnership with leading public institutions (Formes Simples with the Centre Pompidou-Metz, and L'Esprit du Bauhaus at the Arts Décoratifs, Paris). Each year, the Foundation presents two exhibitions of contemporary art at Saint-Louis, with a focus on artisanship and/or skilled expertise. Each season of three themed exhibitions is co-produced with a leading cultural institution in the Lorraine region, in association with the cristallerie Saint-Louis and La Grande Place, musée du cristal Saint-Louis. Following the inaugural season, in partnership with the Centre Pompidou-Metz, our guest institution for 2016 and 2017 is the region's public fund for contemporary art, 49 Nord 6 Est – Frac Lorraine, Metz. Over the Rainbow is the second show in the current season.
Over the Rainbow
"Not an hour goes by on our radios and TVs without a weather report detailing the movements of the wind and clouds, the endless dance of sun and rain. Over the Rainbow offers a ray of light as the clouds gather, with a forecast of pure poetry. A chance to shrug off alarmist outlooks and celebrate the joys of creativity and the realm of dreams.
We have all tried to guess the direction of the wind or the height of the clouds, to predict the coming of rain. Reaching beyond the world of contemporary art, scientists, amateurs, artisans and artists come together in this exhibition to reveal the secret life of clouds, sunshine and rain. Drawing on their virtuosity and expert knowledge, the show features ethereal, immaterial artworks (Rainbow by Jingfang Hao and Lingjie Wang; Sun-line by Benoît Billotte), collective works (Improvised Cloud Prototype by Yona Friedman) and serial works (images of Épinal; Cumulus Christmas baubles from the Centre International d'Art Verrier in Meisenthal). Many of the items on show were never intended for display (the Theodolite Bravais, André des Gachons's Meteorological Observations). Time to alter our assumptions about uniqueness and exceptional objects!
Over the Rainbow takes a fresh, untrammelled approach, challenging the boundaries between art and everyday objects: an invitation to discover new perspectives, new points of view, a chance to look beyond the clouds."
Curator — Béatrice Josse
artists
From the collections of 49 Nord 6 Est – FRAC Lo rraine, Metz:
Benoît Billotte, Ligne du soleil ('Sun-line') 2011/2016
b. 1983 in Metz, Moselle (France). Living and working in Geneva (Switzerland).
Yona Friedman, Prototype improvisé de type « nuage » ('Improvised 'Cloud' Prototype'), 2009/2016
b. 1923 in Budapest (Hungary). Living and working in Paris (France).
Guest artists:
Jingfang Hao & Lingjie Wang, Arc-en-ciel ('Rainbow'), 2013/ 2016 – Work created especially for the exhibition Over the Rainbow.
b. 1985 in Shandong (China). b. 1984 in Shanghai (China). Living and working in Mulhouse (France).
&
Les Archives Météo-France:
Theodolite Bravais for measuring the height of clouds, 1935
André des Gachons, Observations météorologiques ('Meteorological Observations'), 1915–1919
b. 1871 in Ardentes (France). d. 1951 in La Chaussée-sur-Marne (France).
Centre International d'Art Verrier, Meisenthal:
Mendel Heit, Cumulus, boule de Noël contemporaine, ('Cumulus, contemporary Christmas bauble'), 2010
b. 1981 in Brunswick (Germany). Living and working in Berlin (Germany).
Atelier CIAV – Meisenthal, Tombé du ciel 1 ('Fallen From the Sky 1'), 2016; Tombé du ciel 2, 2016; Tombé du ciel 3, 2016
Le Musée de l'Image – Ville d'Épinal:
Images of Épinal, 19th-20th centuries.
partners
The Fondation d'entreprise Hermès
The Fondation d'entreprise Hermès supports men and women seeking to learn, perfect, transmit and explore the creative gestures that shape our lives today and into the future. Guided by our central focus on skills and innovation, the Foundation's activities follow two complementary paths: know-how and creativity, know-how and the transmission of skills. The Foundation develops its own programmes in the contemporary visual arts (exhibitions and artists'residencies), photography (Immersion), performing arts (New Settings), design (Prix Émile Hermès) and craftsmanship (the Skills Academy, Manufacto), together with international calls for projects promoting biodiversity and solidarity. At the same time, we support the activities of organisations in these areas, around the world. The Foundation's unique, diverse activities are governed by a single, over-arching belief: Our gestures define us.
www.fondationdentreprisehermes.org
THE CRISTALLERIE SAINT-LOUIS AND LA GRANDE PLACE , MUSÉE DU CRISTAL SAINT-LOUIS
Founded in 1586, the Münzthal glassworks became the Verrerie Royale de Saint-Louis in 1767 and finally the Cristallerie Saint-Louis following the discovery of the secret of lead crystal-making in 1781. The Cristallerie became part of the Hermès Group in 1989. Today, Saint-Louis creates internationally renowned crystal pieces for the home, in lighting, tableware and decoration. La Grande Place is the Manufacture's museum and gallery, opened at the heart of the site in 2007. The musée du Cristal Saint-Louis features a permanent collection of some 2000 beautiful and fascinating items. Guided group tours explore the crystal-making workshops, starting from the museum (advance bookings only).
www.saint-louis.com/fr/musee-manufacture/grande-place
Share