TALK
17 OCT - 10 APR 2014
49 NORD 6 EST - FRAC LORRAINE - METZ (57)
Gender, sex, and coconuts
Cycle of conferences 2013/2014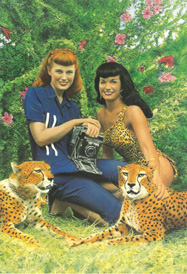 Programm
Jeudi 17 OCT 13–7pm
Bernard Saladin d'Anglure, anthropologue
Encounter of the third kind
Discard the useless duality: man – woman.
If in most Western societies the official gender division is binary, this is not the case everywhere else in the world! Whether it's the Hijras in India, the Bacha Posh in Afghanistan, the Mahu in the French Polynesia, the burrneshas in the Balkans, or the Inuit Sipiniit in Canada—they all seem to belong to a third sex!
Jeudi 07 NOV 13_7pm
Beatriz Preciado, Queer philosopher and activist
Counter-fictions of the contemporary body
By collating the questions of sex and gender with those of colonization, capitalism, and the pharmaceutical industry, Beatriz Preciado offers a brilliant and implacable insight into understanding the construction of the notion of gender.
Jeudi 30 JAN 14–7pm
Géraldine Gourbe, philosopher
Humankind beyond genders and genres? Queer and Science Fiction
Using the salient figures of SF—from Frankenstein to the series Real Humans, by way of Metropolis—Géraldine Gourbe re-examines the origins of thought freed from the dictates of sexual assignment. Queer children born outside a biological matrix call for new forms of kinship that threaten the established order: Religion, State, and Family. Cloning, artificial uterus… when fiction helps to imagine reality.
Jeudi 10 AVR 14–7pm
Emmanuel Pierrat, avocat et Stéphanie Nicot, co-fondatrice de l'Association Nationale Transgenre
Share