CONFERENCE & MARCHE NOCTURNE
WEDNESDAY 19 OCT 2016, 19H
49 NORD 6 EST - FRAC LORRAINE - METZ (57)
with Rachele Borghi, geographer and queer activist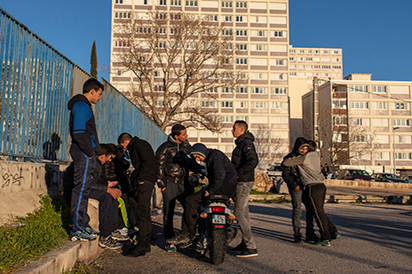 Modeled on a dualist conception of man/woman, legal/illegal, homosexual/heterosexual, public space is not just a background against which human actions play out; it is also a vector and producer of social norms tied up with gender and sexuality. Rachele Borghi shines a spotlight on the inequalities among different identities in the urban space.
The conversation will be followed by a nocturnal feminist walk reaffirming the right of everyone to inhabit the public space.
Info! From October 17 to 21, workshop with Rachele Borghi at the Université de Lorraine on gendered spaces in the city of Metz.
Share