ÉVÉNEMENT
30 JAN - 02 FEB 2014
FRAC LORRAINE, ARSENAL, TRINITAIRES, MEDIATHÈQUE VERLAINE, CENTRE POMPIDOU-METZ / METZ (57)
Tendance 2014 : le travestissement en tous genres !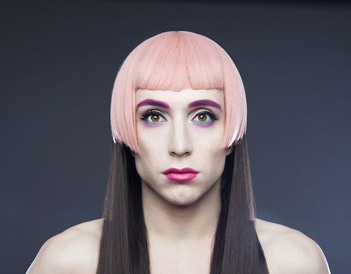 "Every woman wishing to dress as a man must present herself at the police headquarters in order to obtain authorization." A hoax? Not at all, it's a French edict from 1800, repealed in 2013! The right to wear pants speaks volumes about gender as a work-in-progress. . . If clothes make neither the man nor the woman, what is there to differentiate between the masculine and the feminine?
Performances, meetings, Drag King workshop, concert … Come to FRAC, the Arsenal, the Trinitaires, the Médiathèque Verlaine, and to the Centre Pompidou-Metz to enjoy out-of-this-world programming & plenty of cross-dressing.
Share